Our Fleet
From our base in New Beith, we're able to provide South East Queensland with suitable plant hire.
Were ready to provide the plant that you need for your project at rates that you can afford.
Excavators 5 – 50 Tonne
Skid steer loader
Loader
Body trucks
Water truck
Our machines are regularly serviced and well-maintained to ensure optimal performance. With our excavator hire, we also provide various attachments to speed up your projects. The attachments we have available include GP, 600mm trench buckets, tilt buckets, tilt batter buckets, compaction wheel, ripper, rock breaker and auger drive with multiple size augers.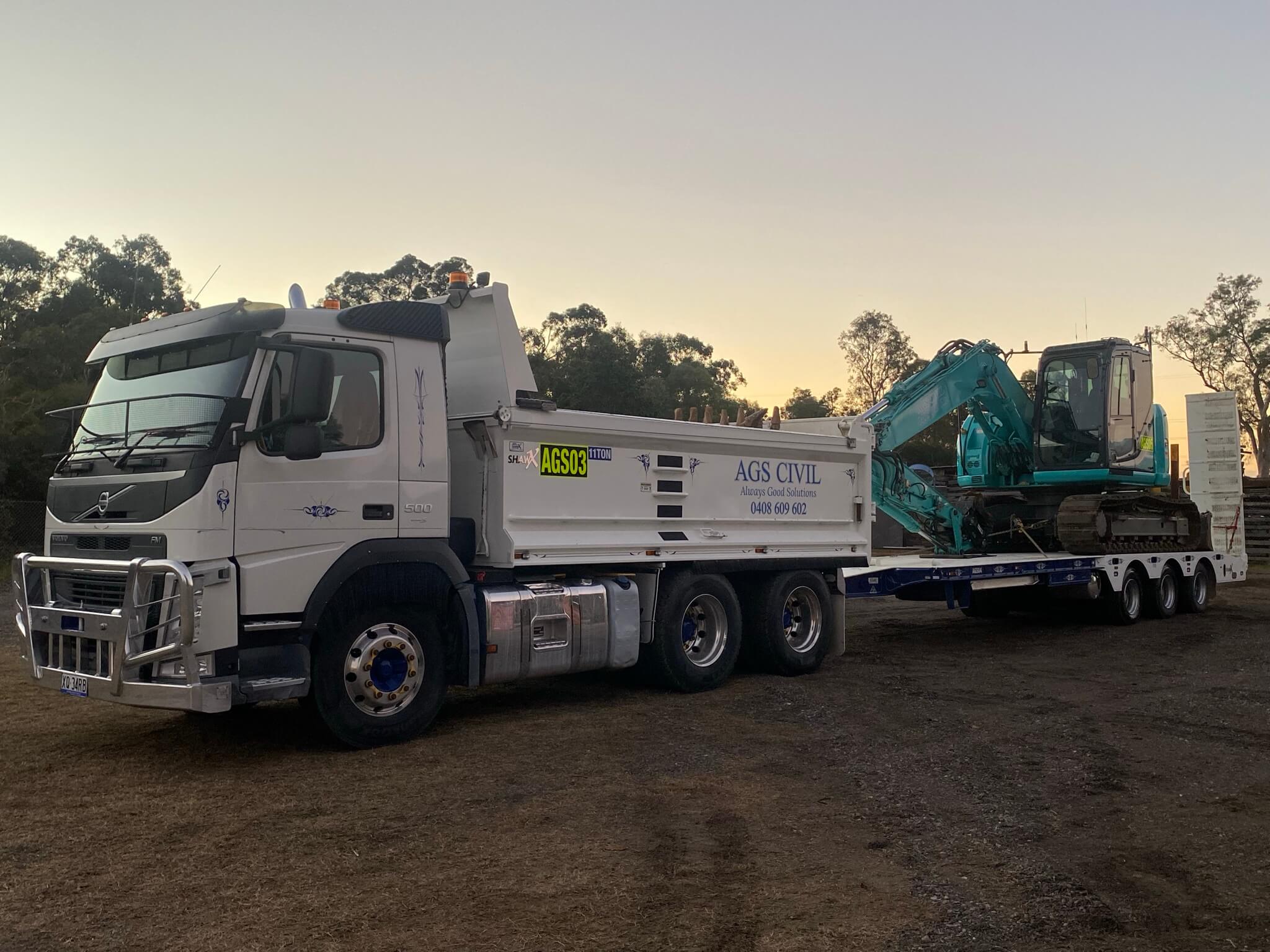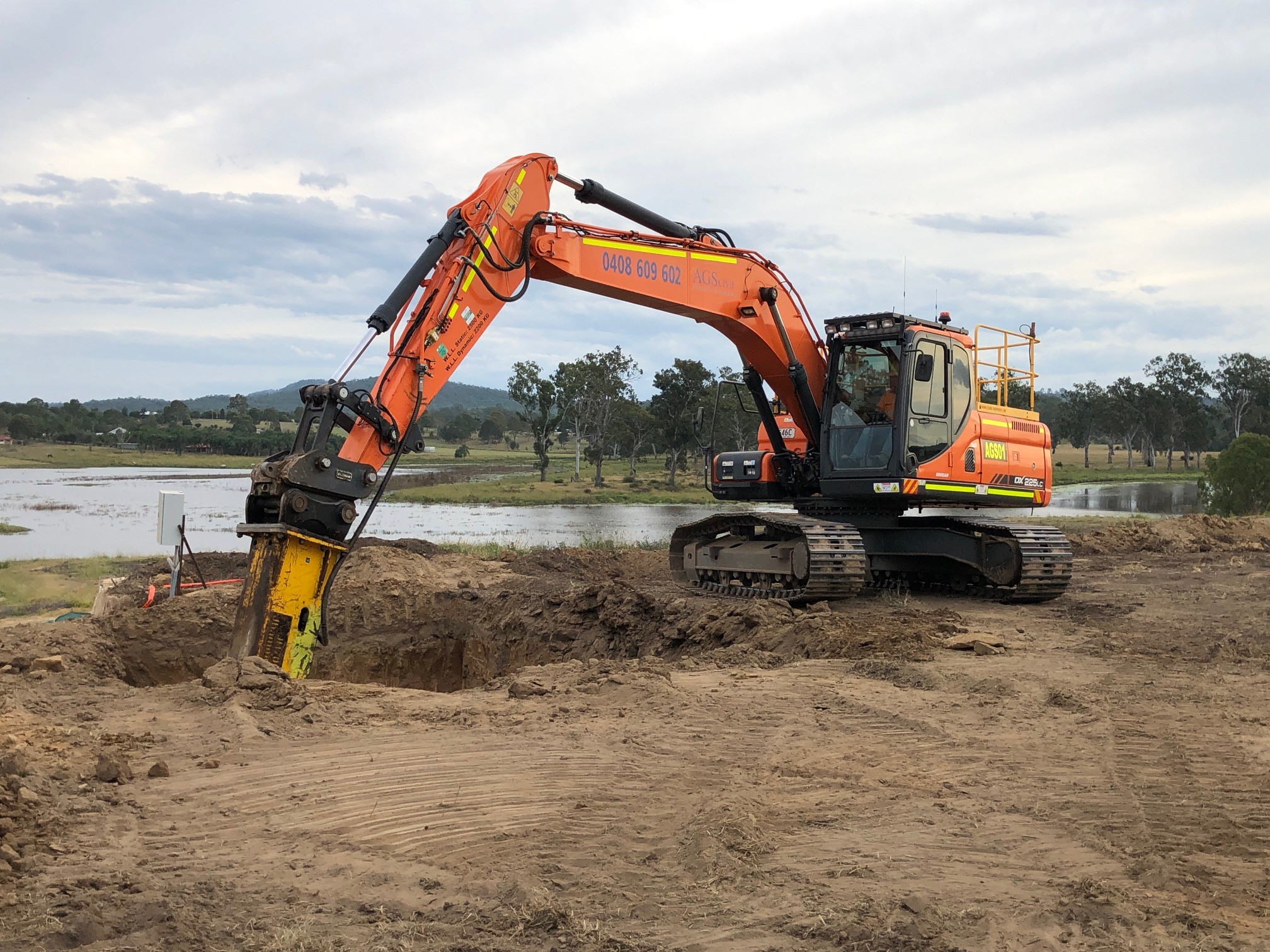 Plant Hire Brisbane
Get the Equipment You Need with Reliable Plant Hire in Brisbane
AGS Civil is a trusted name among contractors who seek plant hire in Brisbane. We offer a broad selection of machinery for many purposes, ranging from diggers and water trucks to a roller for hire in Brisbane. In addition to our machines, numerous qualities distinguish our team, such as our commitment to quality and ability to provide ongoing support. No matter what your project is, we have the equipment you need – continue reading to learn more about how we can help.
Key Questions to Ask AGS Civil about Equipment Hire in Brisbane
As you prepare for your next project, you need the appropriate equipment to make it a success. There are several questions that you should ask our team before you begin:
What kind of machinery is best for the task?
When you have as many distinct machines as we do, there are significant differences between how each will function. While in some cases, you may benefit from general machines to handle multiple tasks, in others, your business would do best to hire specialised machinery.
How do I get the machines to my worksite?
We'll take care of that for you. Our team will assemble everything you need into a package and deliver it to the designated location.
What You Can Expect from AGS Civil Regarding a Digger Hire in Brisbane
While our current clients know what it's like to work with us, we value providing some expectations to those who have just found out about our services.
You're not just getting a piece of equipment when you hire from AGS Civil. Our team is familiar with many kinds of earthmoving projects and how to properly use any machine in our fleet, including our water truck for hire in Brisbane.
Our team is based in the Brisbane area, but our services extend for up to 300 kilometres around our headquarters. Wherever you need the equipment, we'll ensure that you receive your skid steer loader for hire from Brisbane.
Each machine is adequately cared for and well-tended. We conduct regular inspections after each hire to ensure that the equipment is in excellent condition and will function for the next company to hire it. We rely on this equipment for our work, so we take pride in its exceptional condition.
We have the highest standards for our team's work and conduct. At every interaction, our staff are professional, helpful, and well-informed regarding how to use the machines that you need for your work. If any aspect of our service doesn't meet our standards, we'll immediately remedy the situation.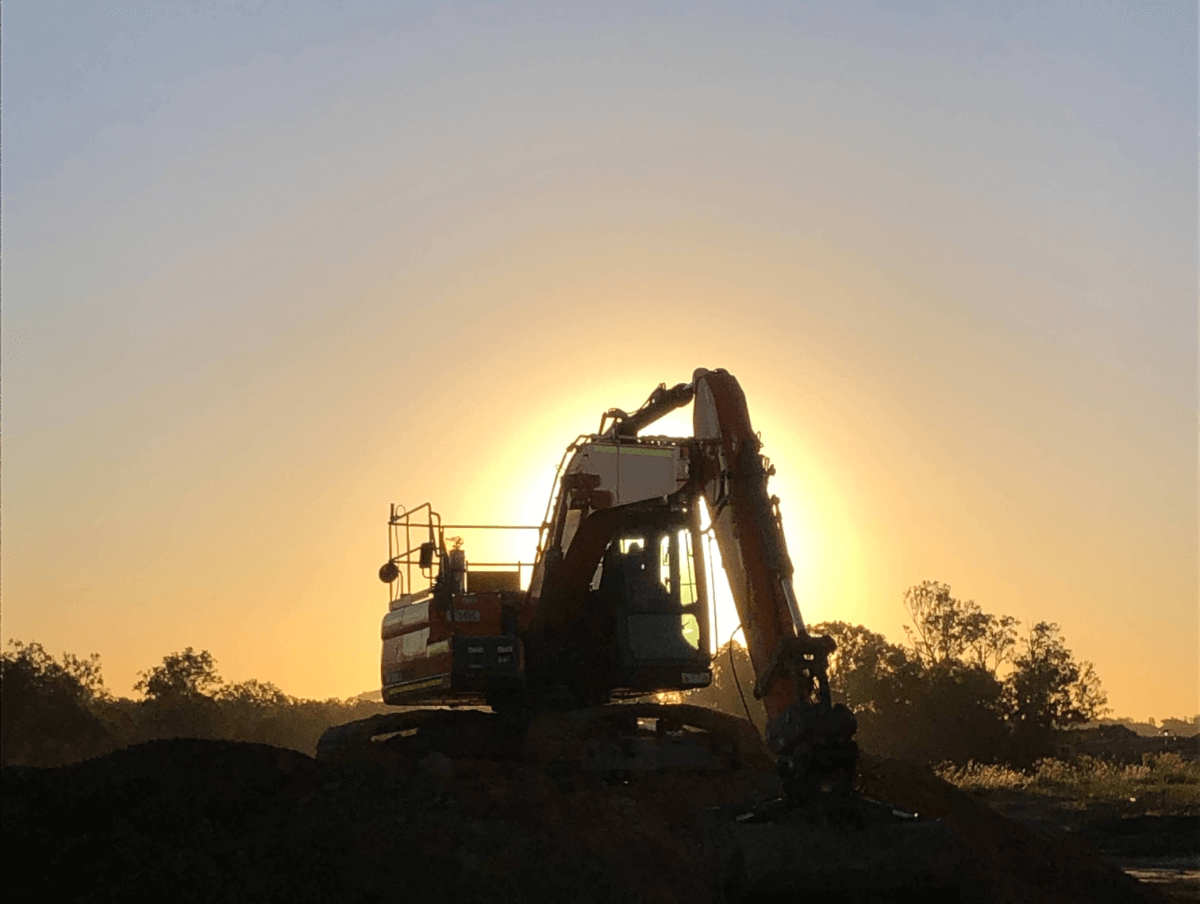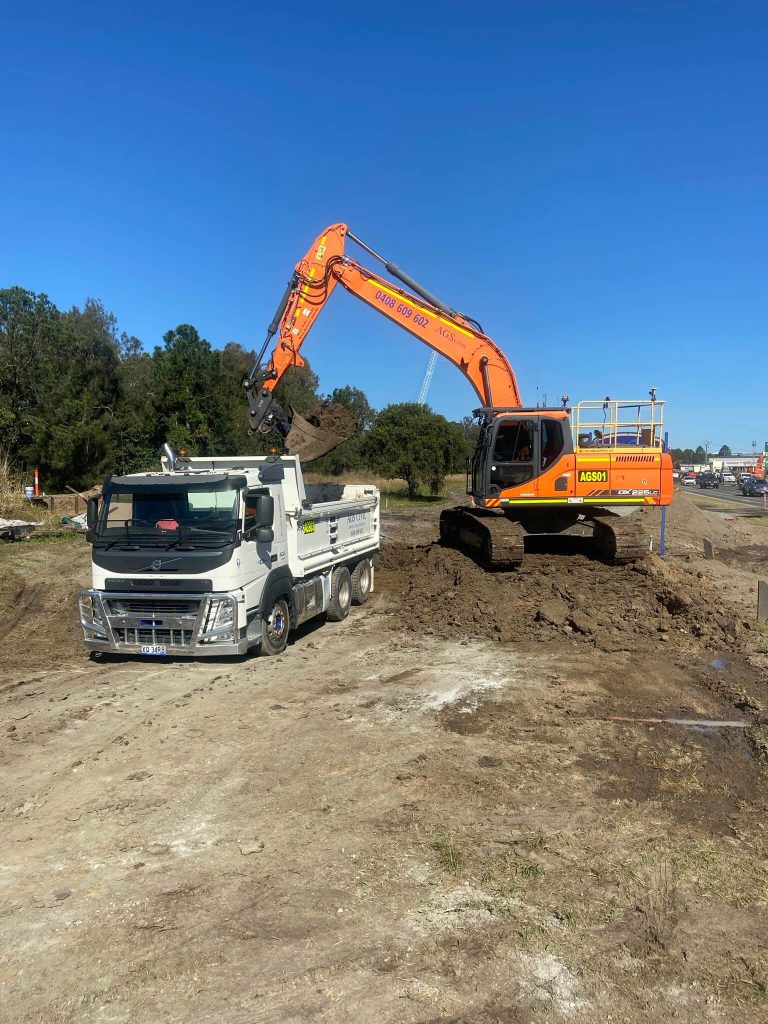 What Sets AGS Civil Apart?
AGS Civil has a reputation for excellence in the industry for good reason. Consider some ways that we stand out from other companies:
Our team has extensive experience working in the field. Together, we have over two decades of exceptional service working on projects of all sizes. We have served numerous clients and completed jobs that have pushed our skills to new heights. We appreciate the opportunity to take on new challenges, and we bring our best to each project.
We have third-party ISO accreditation so that you can approach us with confidence. If your team has any questions regarding how to safely use our machines, our support staff are available to provide all the relevant information.
You can rely on AGS Civil to provide exceptional service from the first time that you contact us. We're confident that once you use our services, you won't doubt where to go for assistance with your next project.
What You Stand to Gain by Using AGS Civil
The most important thing you'll gain is peace of mind knowing that you've sourced reliable equipment from a reputable company that supports you in your projects. The team at AGS Civil is always pleased to assist with plant hire, technical support, and training as needed. Our machines are always in excellent condition, so they'll perform at or above your expectations in every circumstance. Experience firsthand the difference that years of experience in the industry make when it comes to knowledge, capability, and training. Contact us to build a quote for your next project or learn more about how AGS Civil can help you succeed.