Here at AGS Civil, we have skilled operators and earthmoving equipment to complete your road construction project on time and within your budget.
We'll work with you every step of the way and create a custom plan for your specific needs.
We have over 20 years of industry experience and are committed to providing superior results.
The Importance of Reliable Civil Road
Construction
Whether you're overseeing repair works required for a local council or a brand new subdivision requires roads to connect future residents to local thoroughfares, quality and care during the construction phase matters for many reasons. Why is an investment in quality today so important for results tomorrow?
Ensure safe passage for motorists. It's the most basic and most important reason — safe roads begin with smart, reliable construction efforts. We know how to lay down roadways that can stand up to all kinds of usage.
Reduce the need for short-term maintenance and the risk for the development of long-term faults. Poorly prepared surfaces or incorrect asphalt work can lead to numerous problems that require piecemeal fixes.
Create a safe and efficient working environment. Maintaining a safe space on the job site is just as important as good results. With AGS Civil, you can rely on a team dedicated to safety.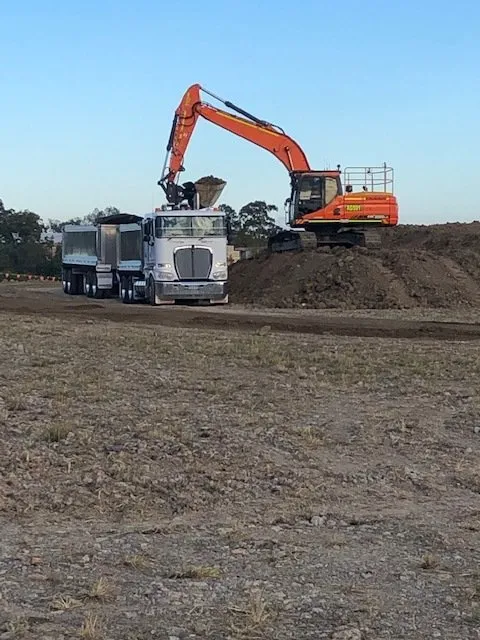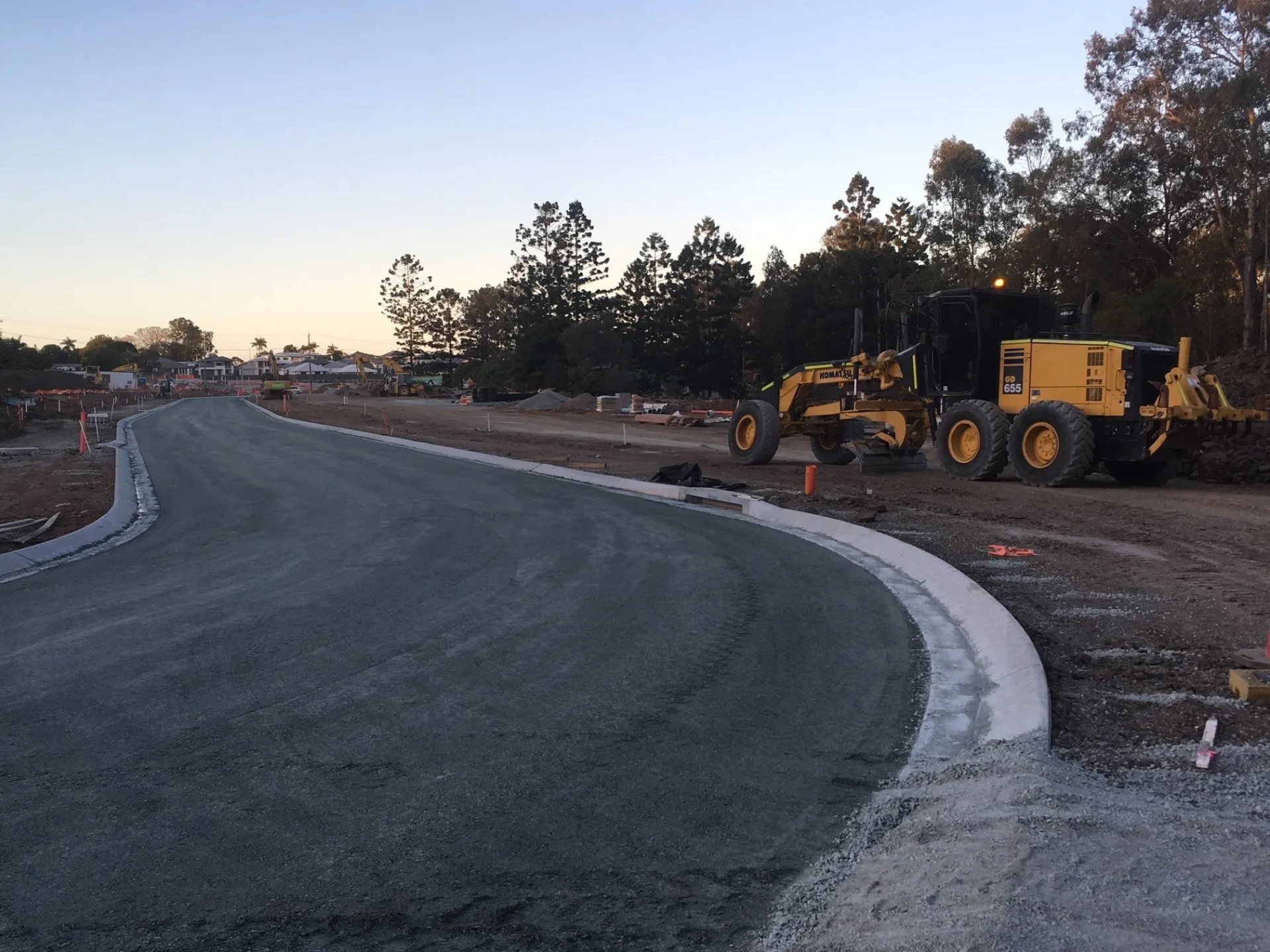 Choosing Among Road Construction Companies in Brisbane
When your project needs to connect with reputable road construction companies in Brisbane, it is hard to overstate the value of experience. It's easy to take a good road for granted, but everyone notices substandard work. Potholes develop, erosion occurs rapidly, and the surface degrades under the harsh conditions found throughout Australia. That is why it is so important to choose contractors that understand the need to adequately prepare the site and how to use the latest tools of the trade. At AGS Civil, we can be your go-to resource for road construction throughout Brisbane.
What Sets AGS Civil Apart as Road Construction Contractors in Brisbane
Understanding the importance of quality road construction is one thing, but choosing the right professional partner is another process altogether. When considering your options, why should AGS Civil be at the top of your list? Here is how we stand out in service for all our clients, large and small alike:
A wealth of experience to draw upon in helping to plan and execute an effective project. We've worked on many undertakings in this industry and can use that knowledge to benefit your undertaking, too.
Access to the latest equipment, which we dutifully maintain to the highest standards. Our tools enable us to work quickly, effectively, and with fewer delays.
We can provide full project management services. Want to take a more hands-off approach to road construction while your team focuses on other vital efforts? Allow our proficient project managers to handle it for you.
With our commitment to quality, safety on the job, and durable long-term results, AGS Civil is the clear choice for South East Queensland's most demanding civil projects.
About the Professional Staff at AGS Civil
With more than two decades of combined experience and a detailed understanding of our equipment and the projects we undertake, the AGS Civil team is well-equipped to handle even the most complex undertakings. From simple works such as replacement road sections and repairs to extensive resurfacing or even the construction of a brand new road, our team understands how to do it all to the highest standards. Connect with us directly to discuss your future projects with our team today.